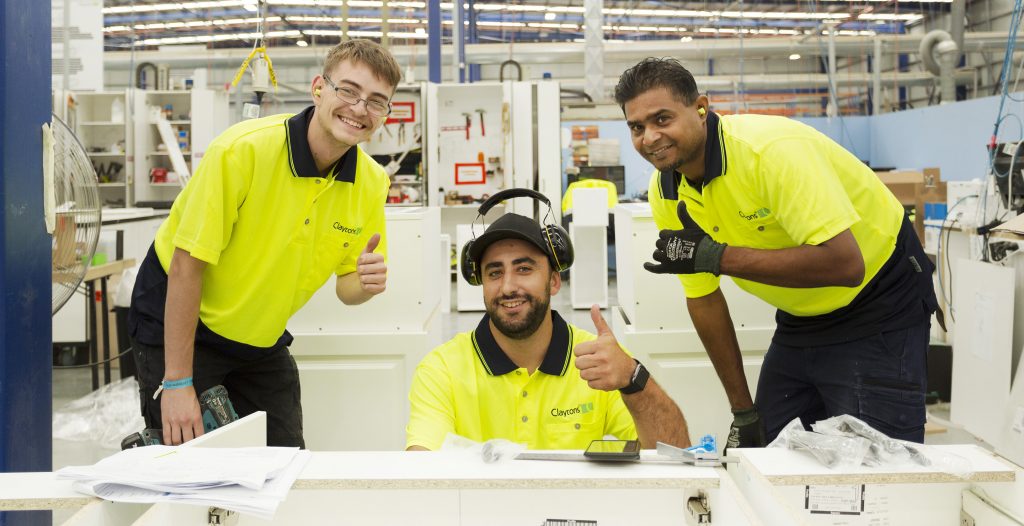 Kitchen Installer Trainees

Business Location: Claytons Queensland – 5/22 Eastern Service Road, Stapylton QLD 4207
Installation Locations: Southeast Queensland Region
The Claytons Queensland Site Team are currently expanding, and are looking for Trainee Kitchen Cabinet Assemblers; who will assemble our joinery kitchen cabinets onsite.
You will work alongside qualified Cabinet Makers, gain valuable hands on industry experience and complete our internal training program. This program will provide you with the knowledge required on all our products, with training both, at our Queensland branch and onsite.
If you are successful in this program; you will be on a direct pathway to becoming a Kitchen Installer; where you become your own boss and subcontract work through Claytons.
This unique opportunity requires the following skills;
Good listening skills.
Be Physically fit.
Hold a current Driver's licence.
Have a valid current White Card.
Have very good attention to detail and enjoy wood work.
Be self-motivated.
The successful candidate will begin initial training, then progress to our 16-week internal training program, working at our branch in Queensland, and on site. They will receive;
One-on-one training with qualified staff.
Paid training.
Competency assessments over 16 weeks.
Working hours are 7am – 3pm Monday to Friday.
This is a great opportunity to kick start your new career alongside one of the largest kitchen manufacturers in Australia.
Apply Here
Please use the form below to send us your contact details and a short summary outlining your work experience. We will contact you at the earliest to discuss your suitability to work for Claytons and Anmar Group of Companies.